About us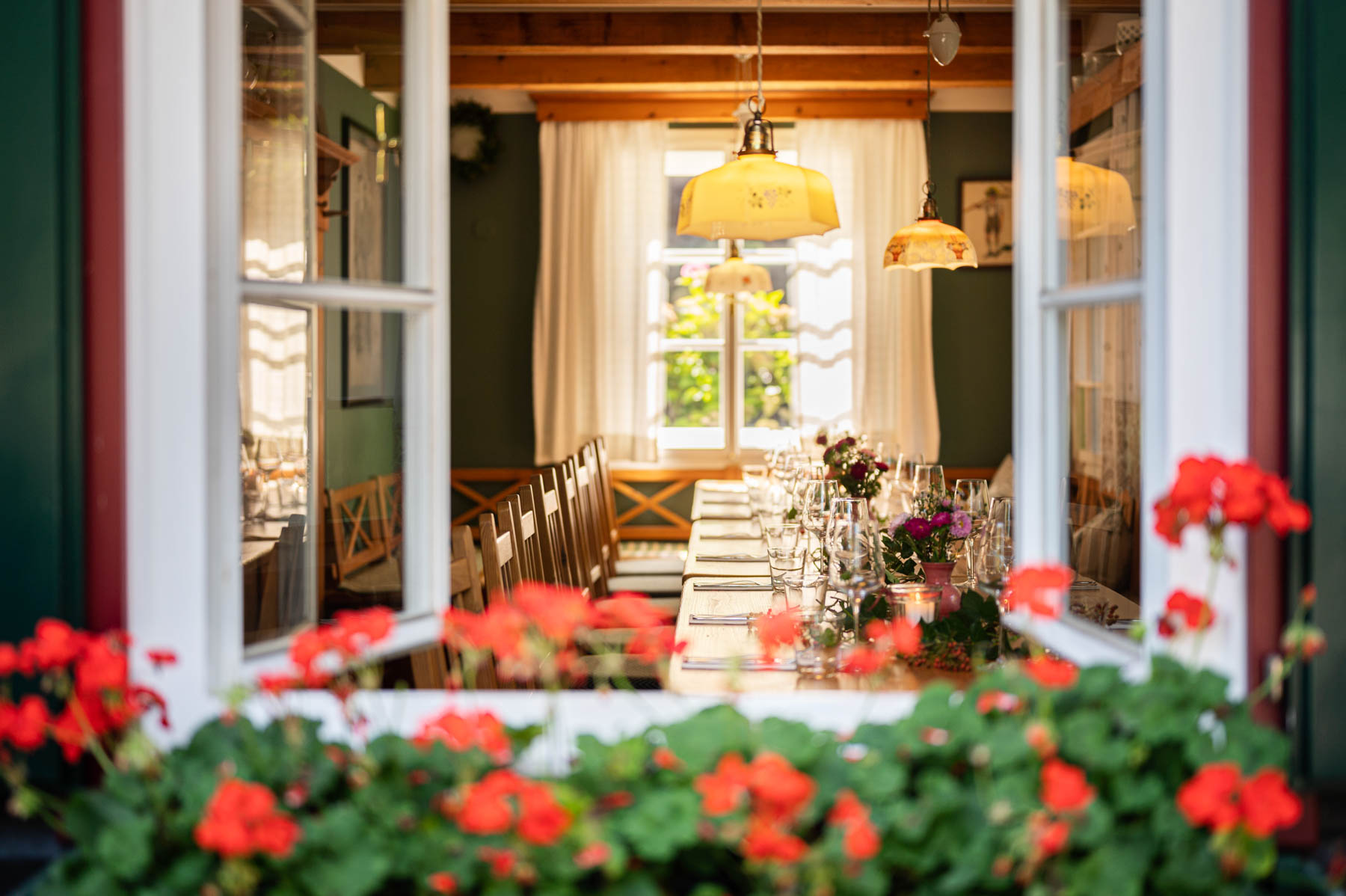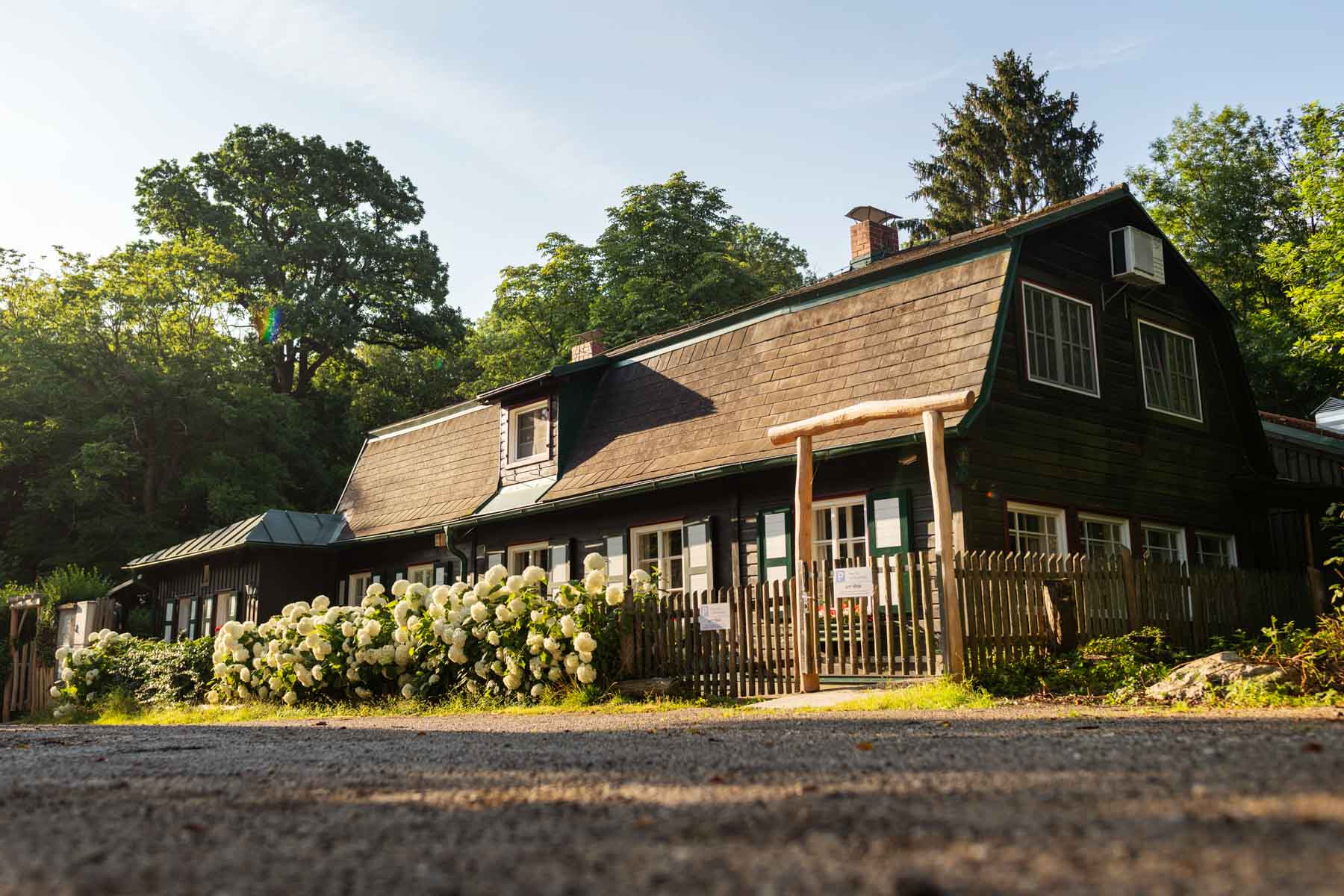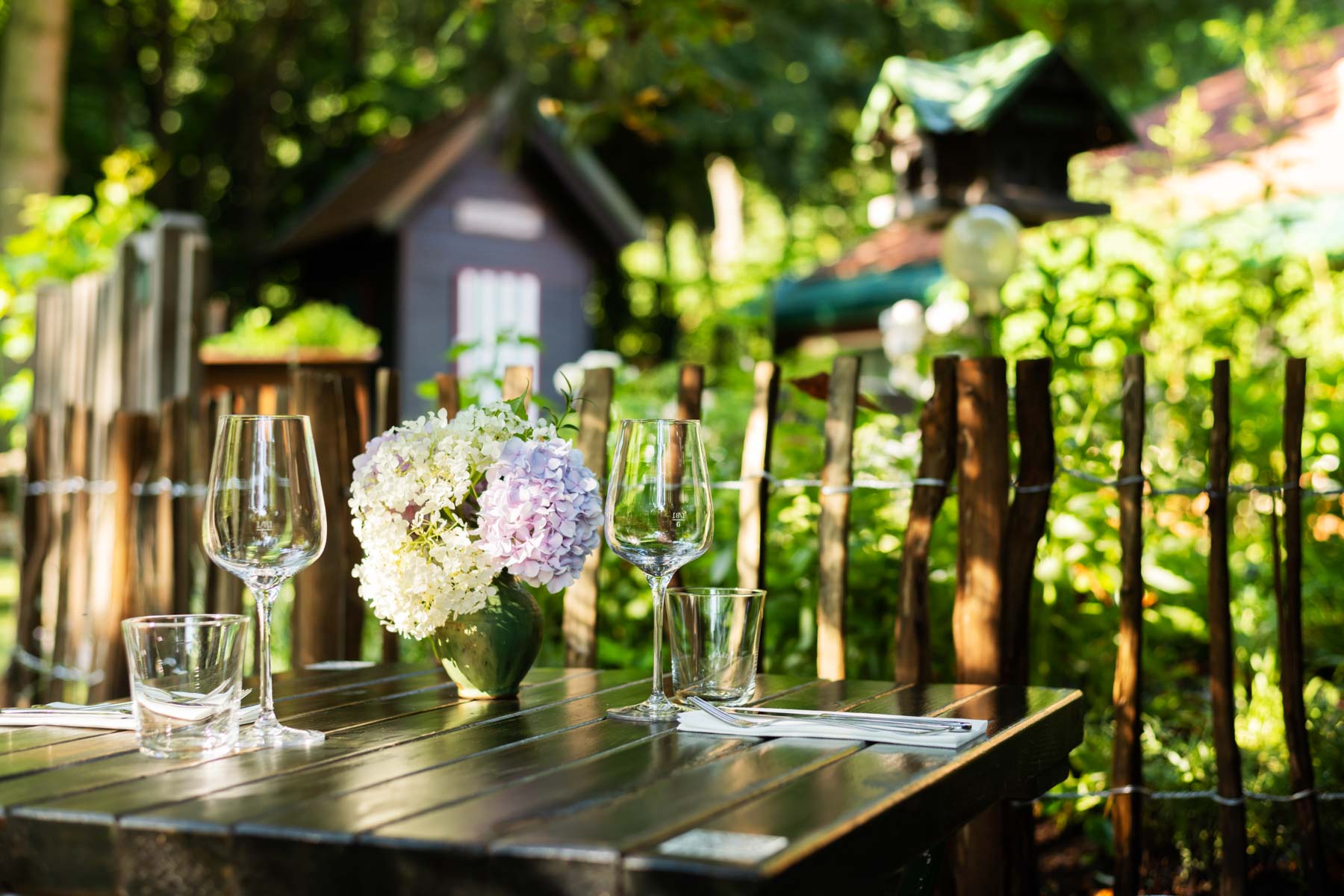 A real piece of Styria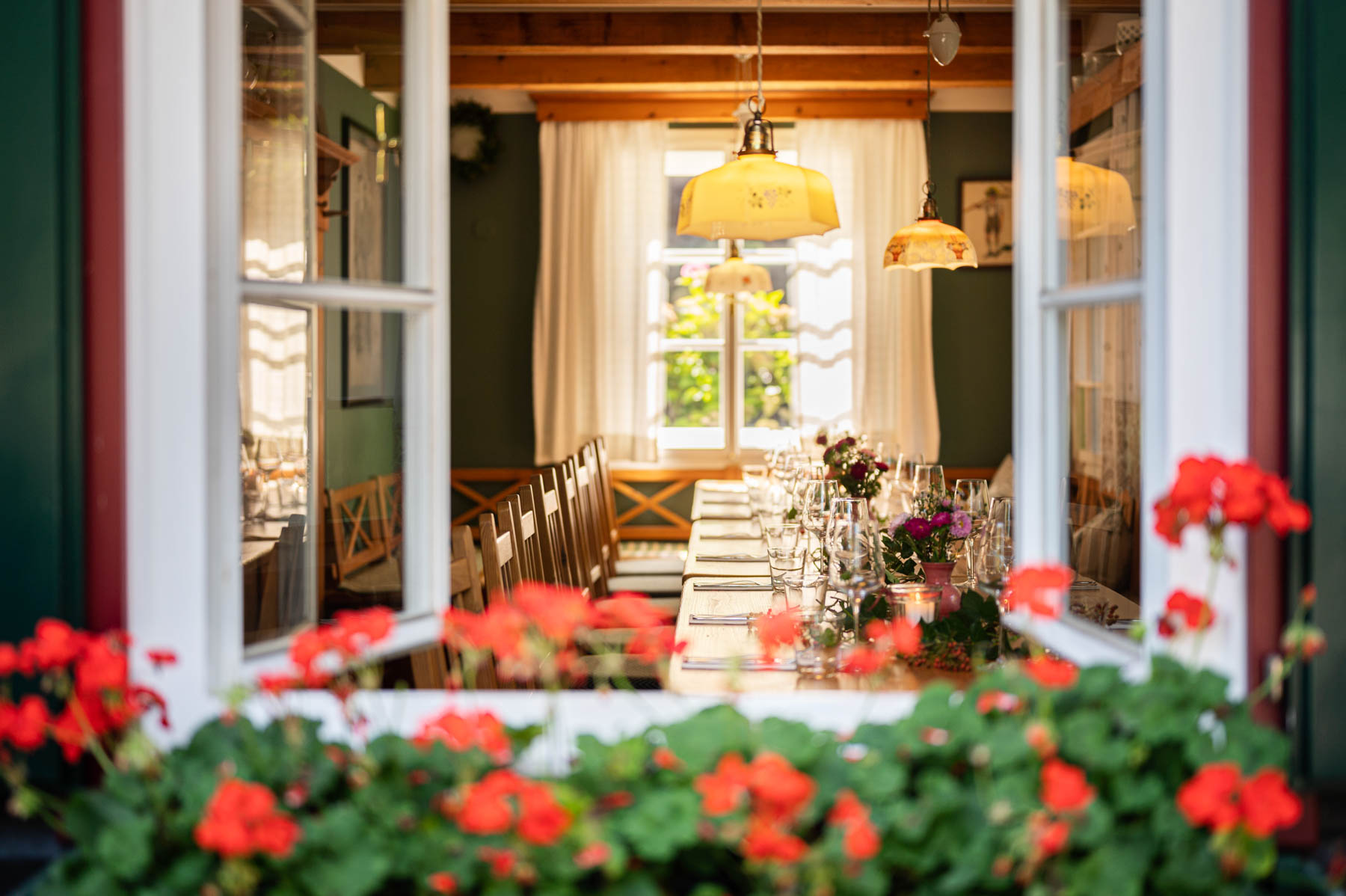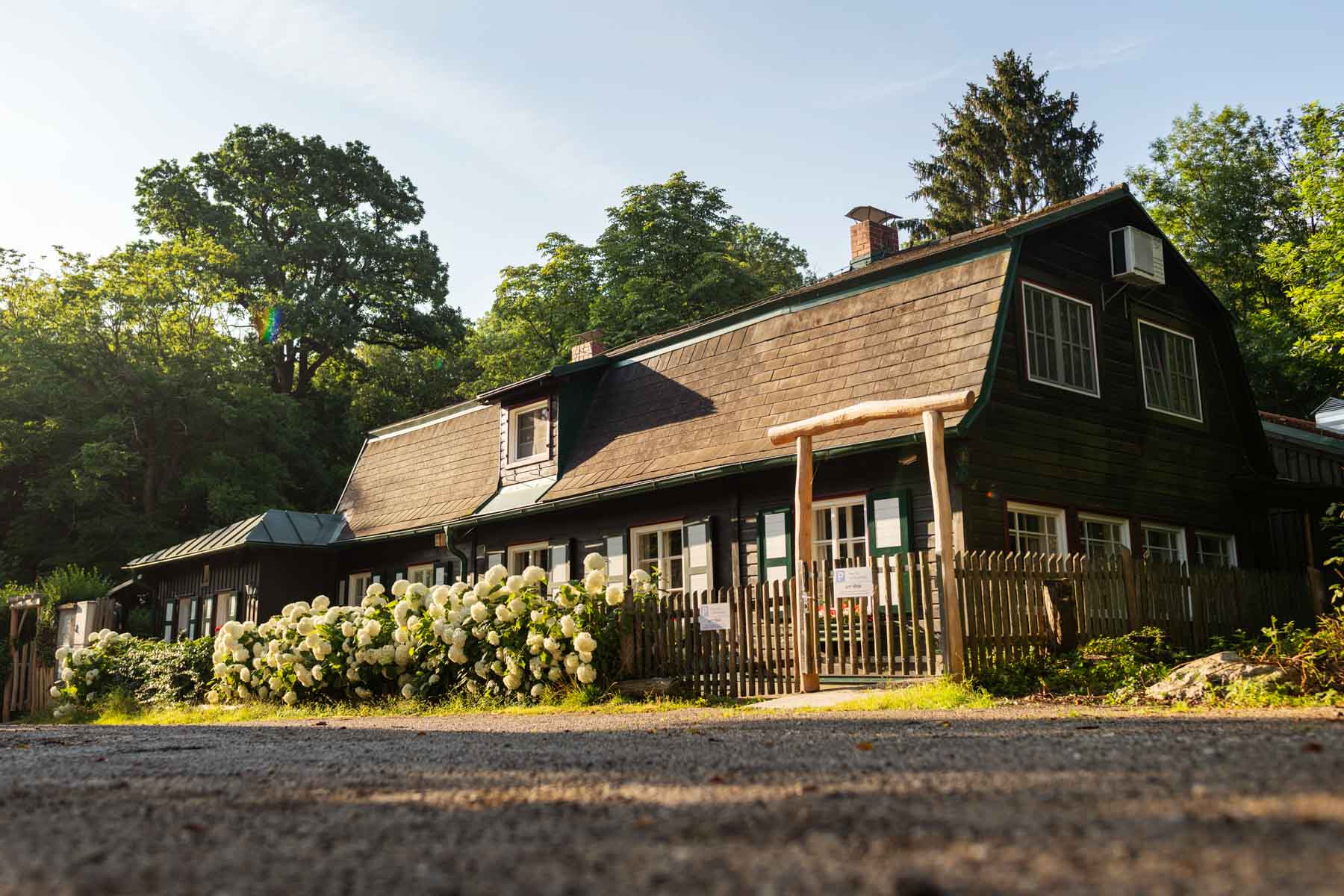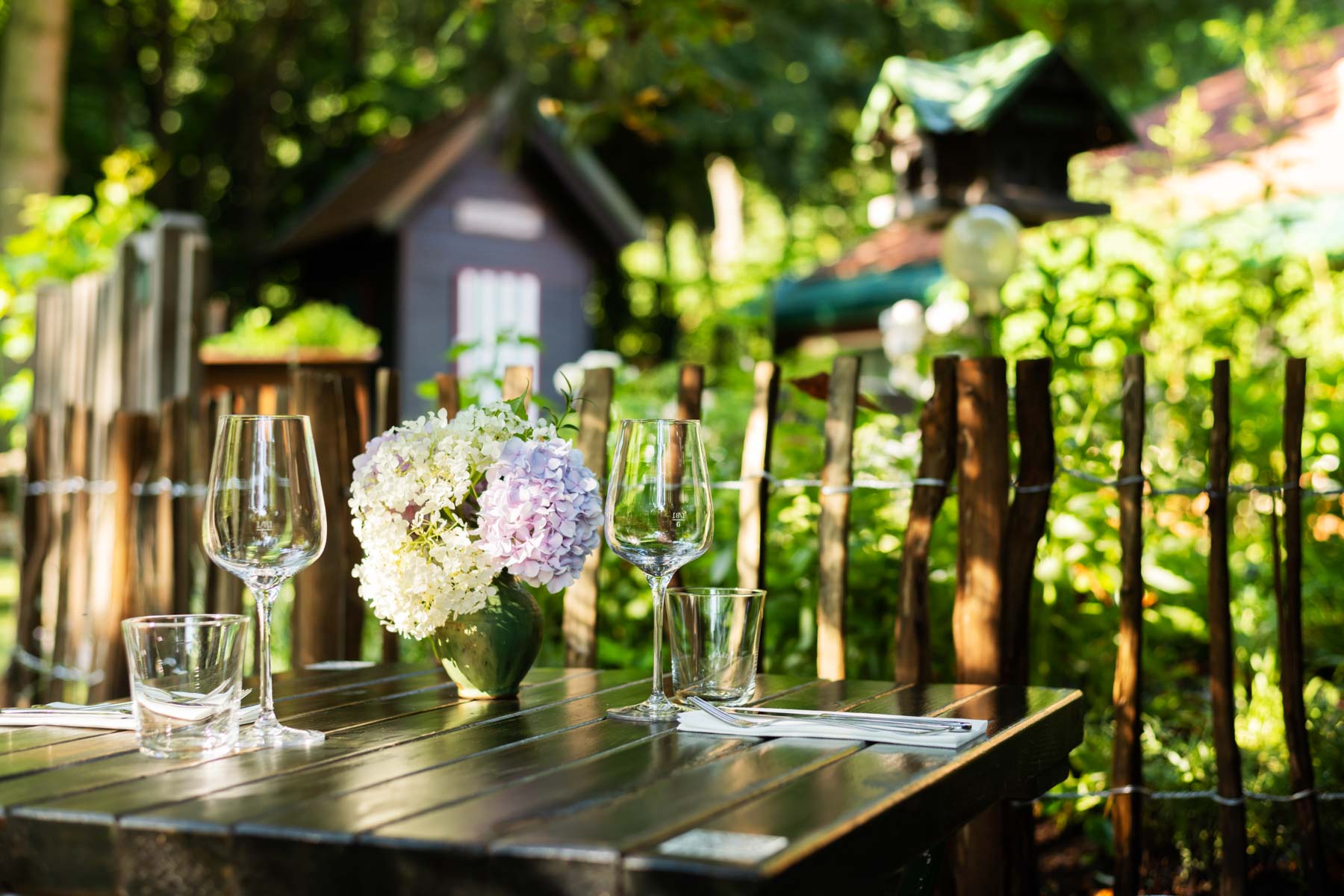 A real piece of Styria
Our Steirerstöckl is located on a really beautiful spot in Vienna, nestled between the foothills of the Vienna Woods at the end of the beautiful Pötzleinsdorfer Schlosspark. Nevertheless, we are quick and easy to get to. Our restaurant dates from 1917. We took it over in 1996 and renovated it lovingly, paying great attention to detail both inside and out.
In the cold season, we offer five cosy parlours, ideal for celebrations, business lunches, or a romantic dinner for two. And as soon as the weather permits, you can take a seat in our beautiful beer garden. If you are traveling with the whole family, your youngest ones will love the new playground at the back of the garden.
News
---
Dear Guests,
The Steirerstöckl combines the authenticity of Styrian cuisine with the fantastic location
and nature of the beautiful Vienna Woods – and that for 27 years!
Our house is a place where tradition and passion come together.
Our loyal employees, most of whom have been working in the company for more than 20 years,
do their best to give you a nice and enjoyable time!
Opening hours from October 11, 2023:
Wednesday to Sunday and public holidays 11.30 a.m. to 11.30 p.m. (kitchen until 10 p.m.)
Steirerstöckl lunch:
Wednesday – Friday: 11.30 a.m. – 2.30 p.m
Soup, main course 19 euros
Main course, dessert 21 euros
Soup, main course, dessert 25 euros
Extraordinary opening days:
Monday, December 25th / Christmas Day
Tuesday, December 26th / St. Stephen's Day
Sunday, December 31st / New Year's Eve (kitchen until 9 p.m. / open until 10 p.m.)
CLOSED December 24th
Traditional St. Martins Goose 2023
Friday, October 20th to Sunday, December 3rd
Table reservations are strongly recommended!
Styrian dumpling specialty weeks 2024
January 11th to March 17th

If you would like to request an exclusive booking on our closing days,
please contact us by email: steirerstoeckl@jagawirt.at
Give your loved ones a VOUCHER from Steirerstöckl.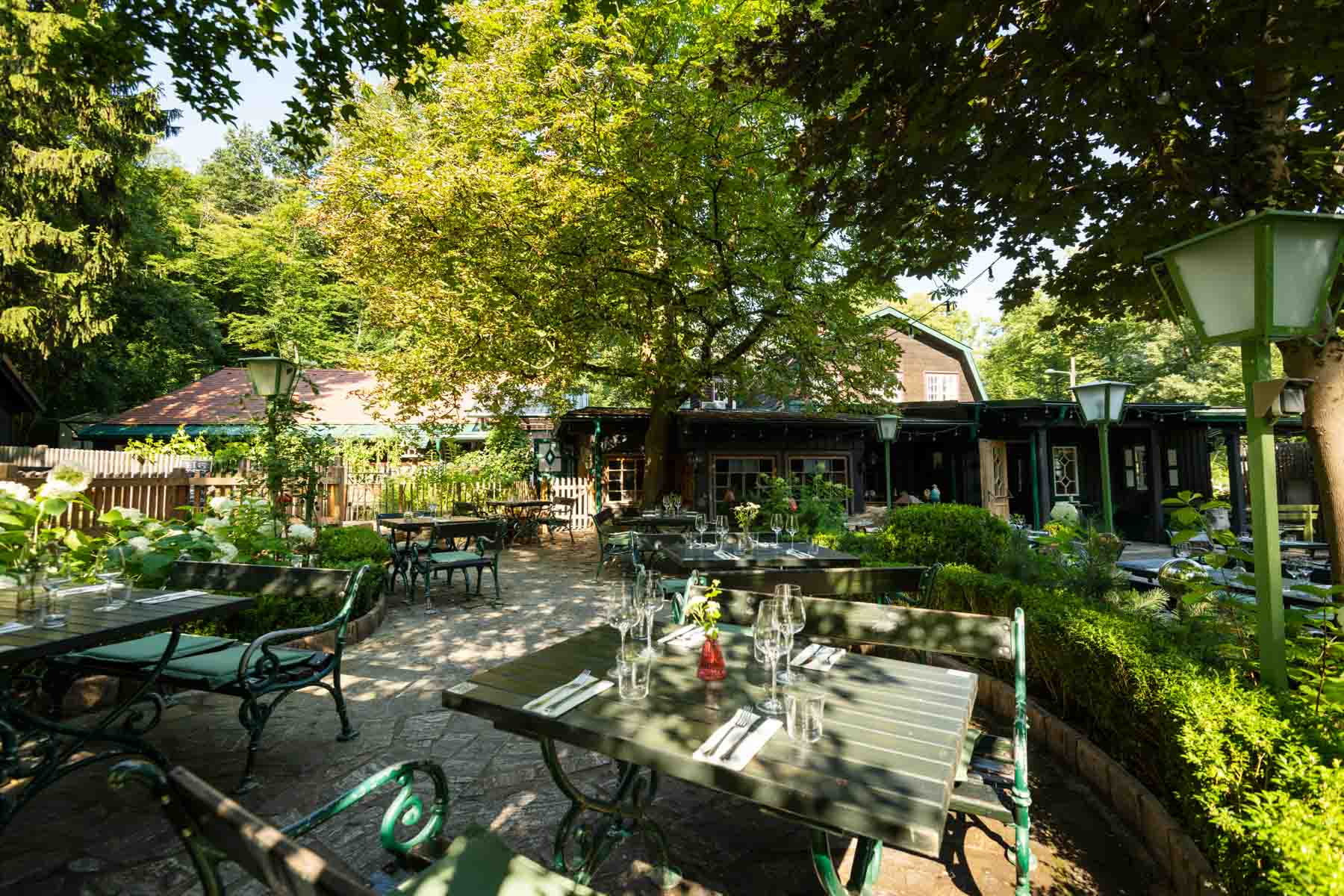 Garden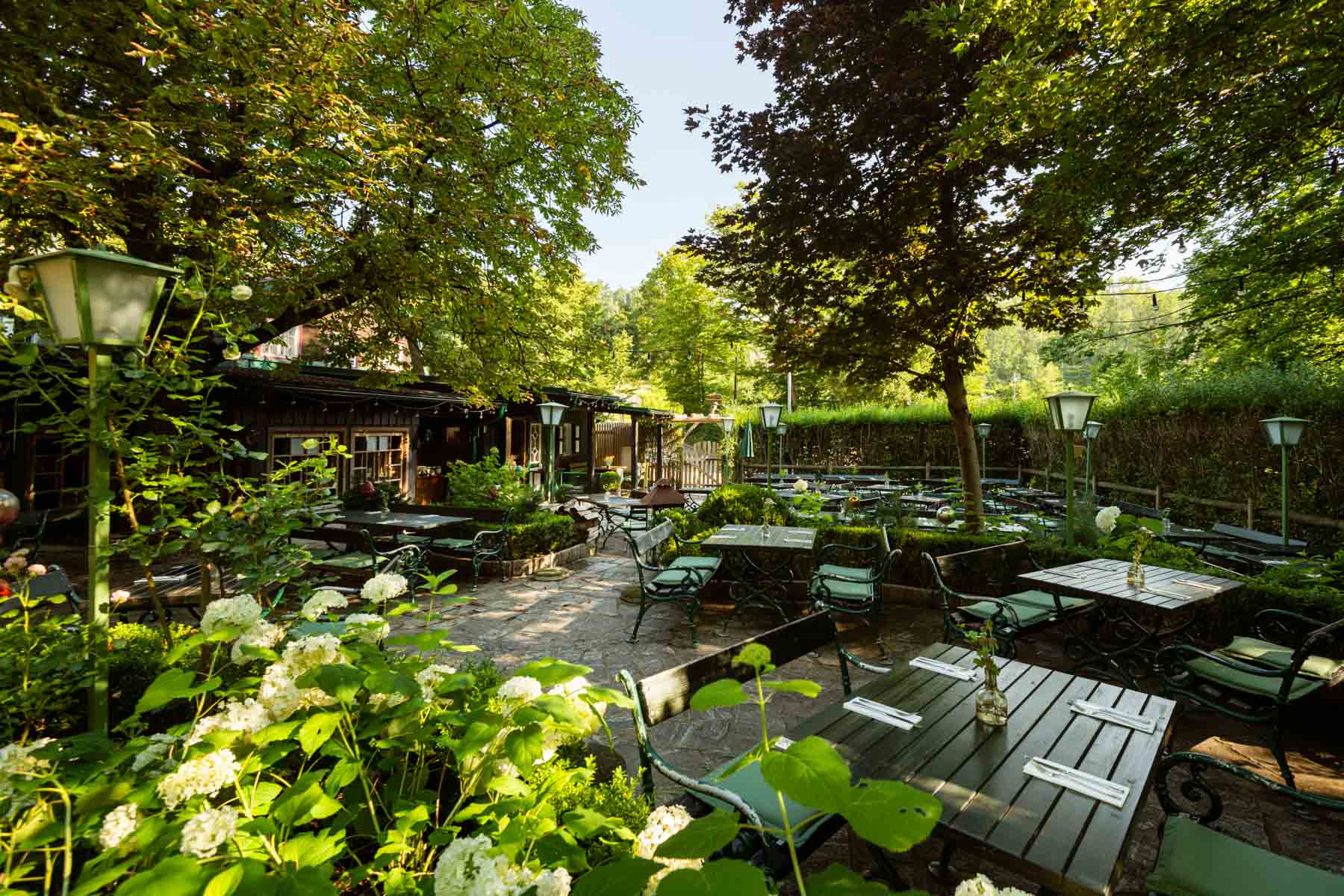 Garden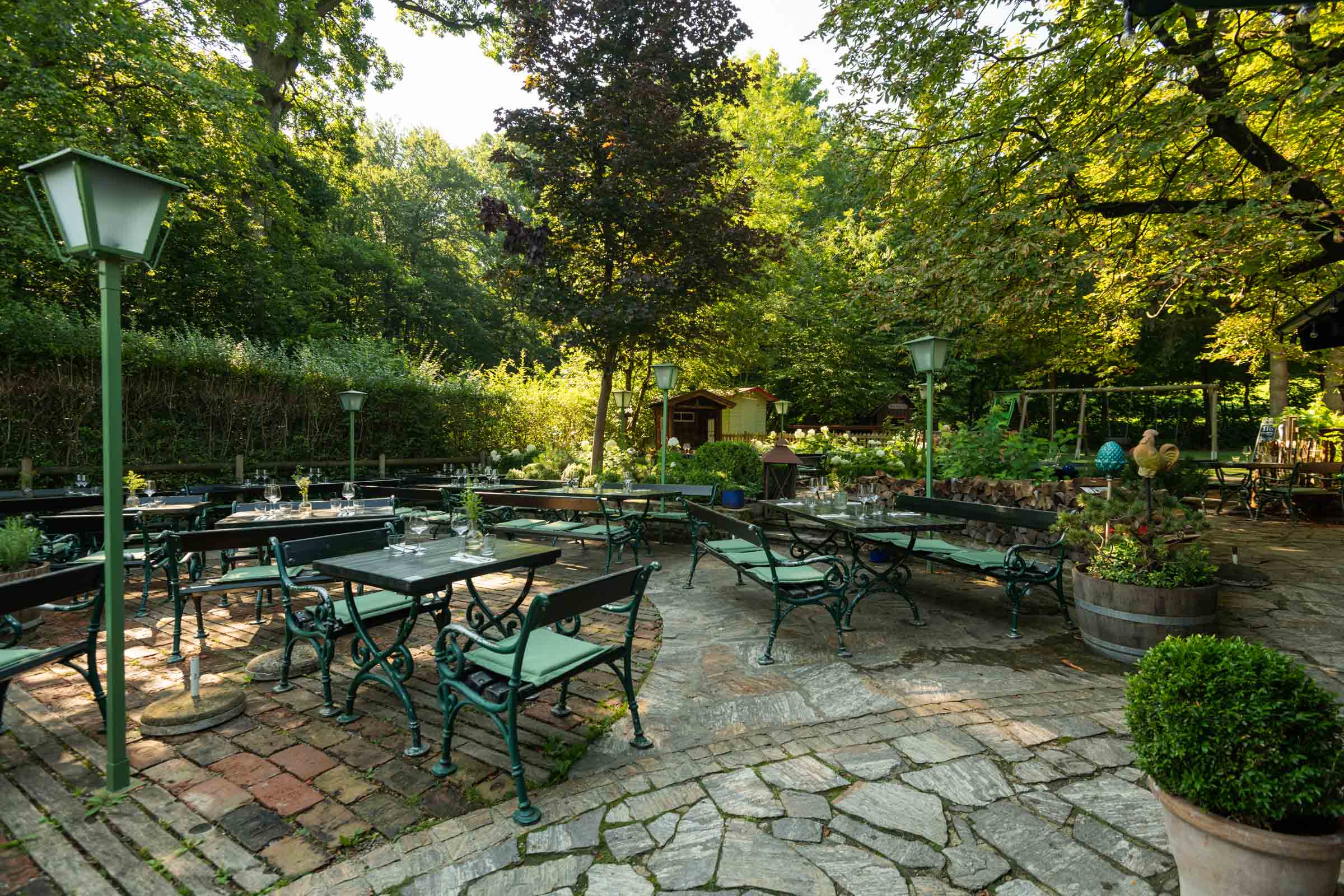 Garden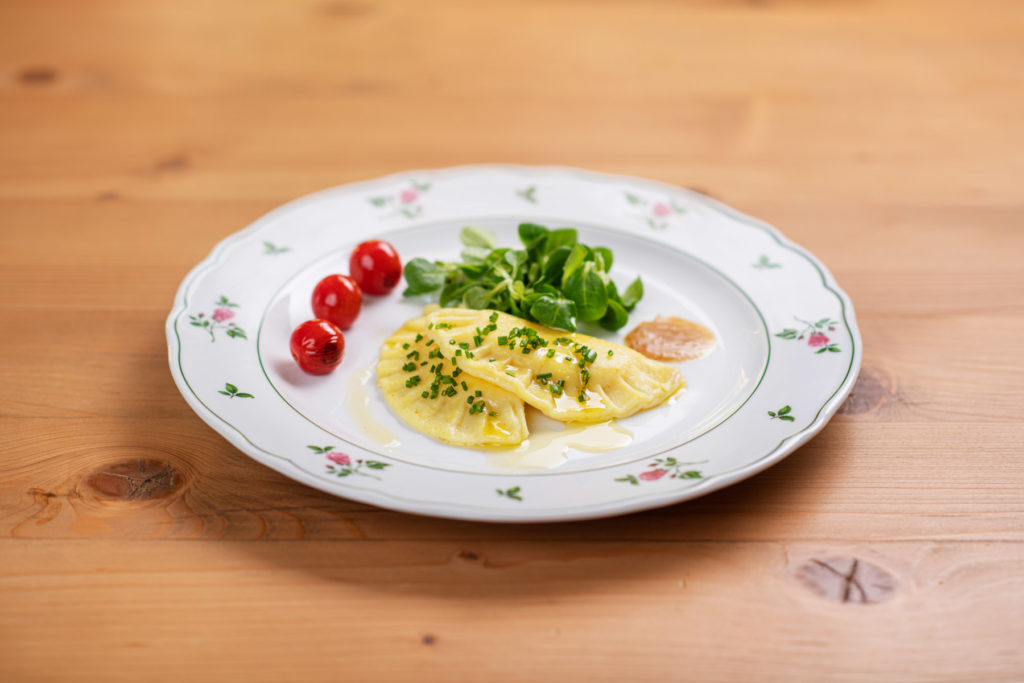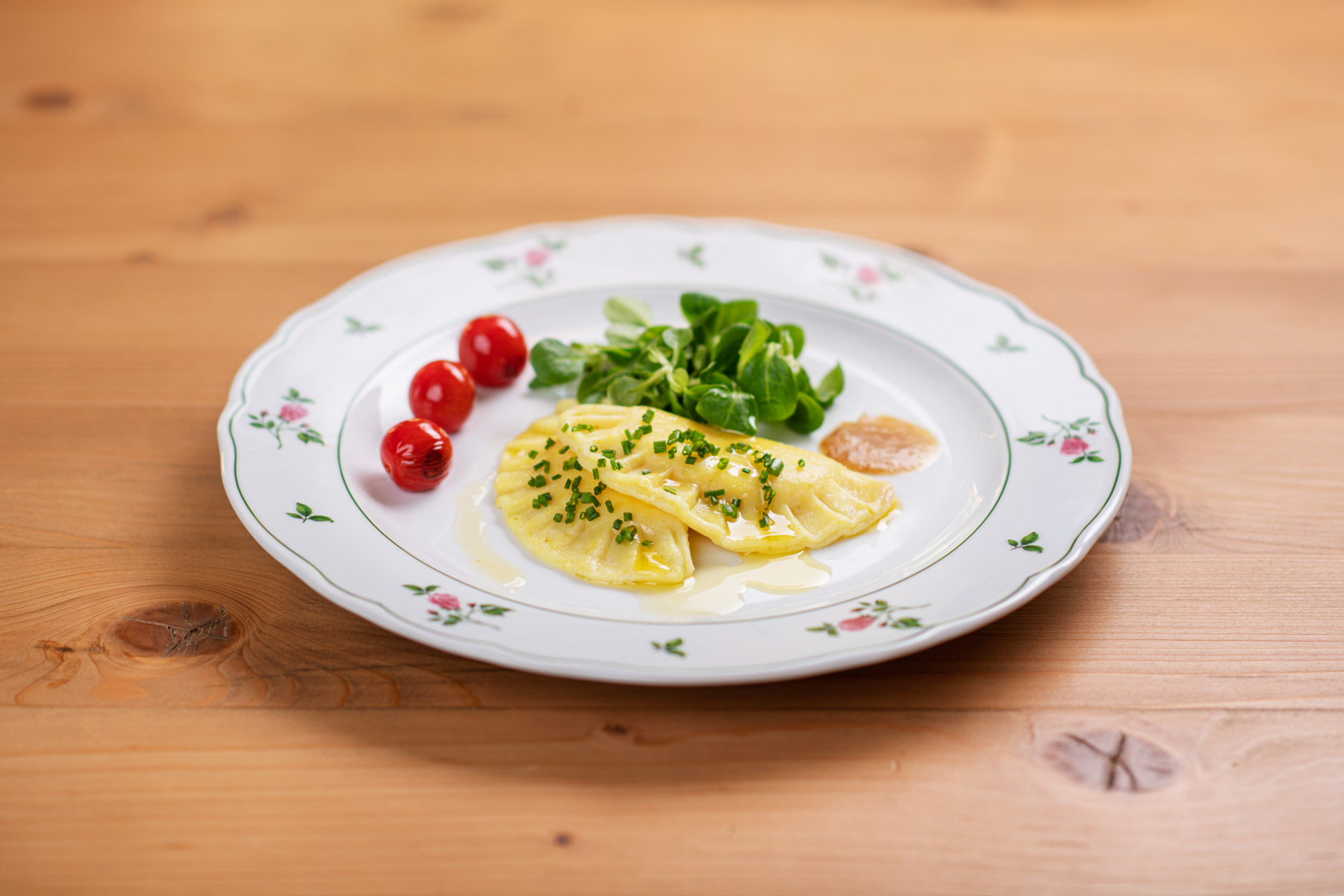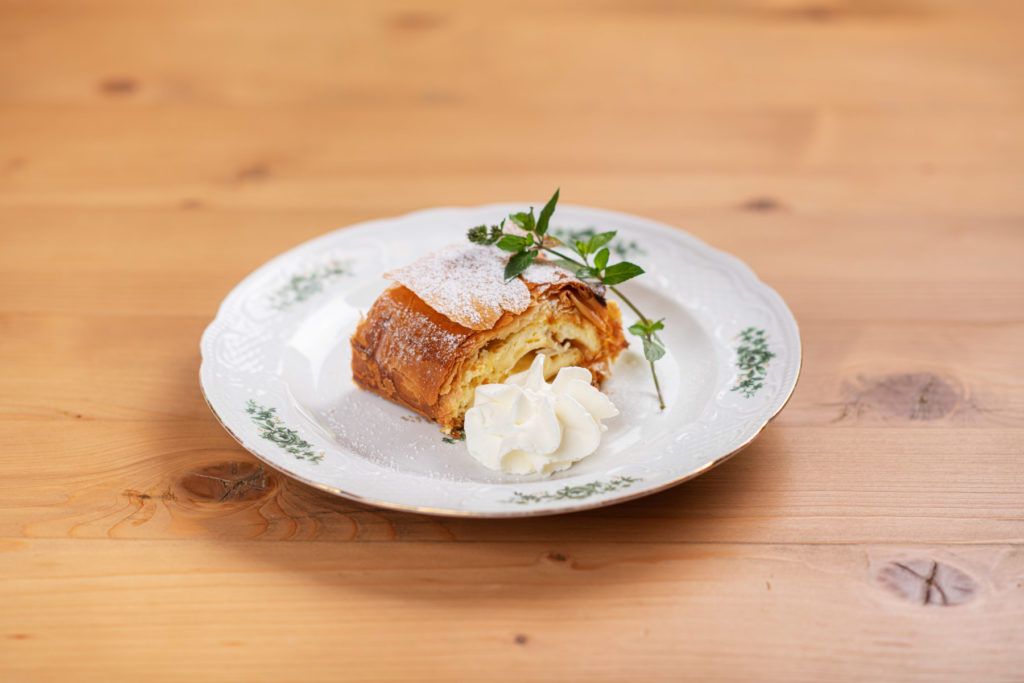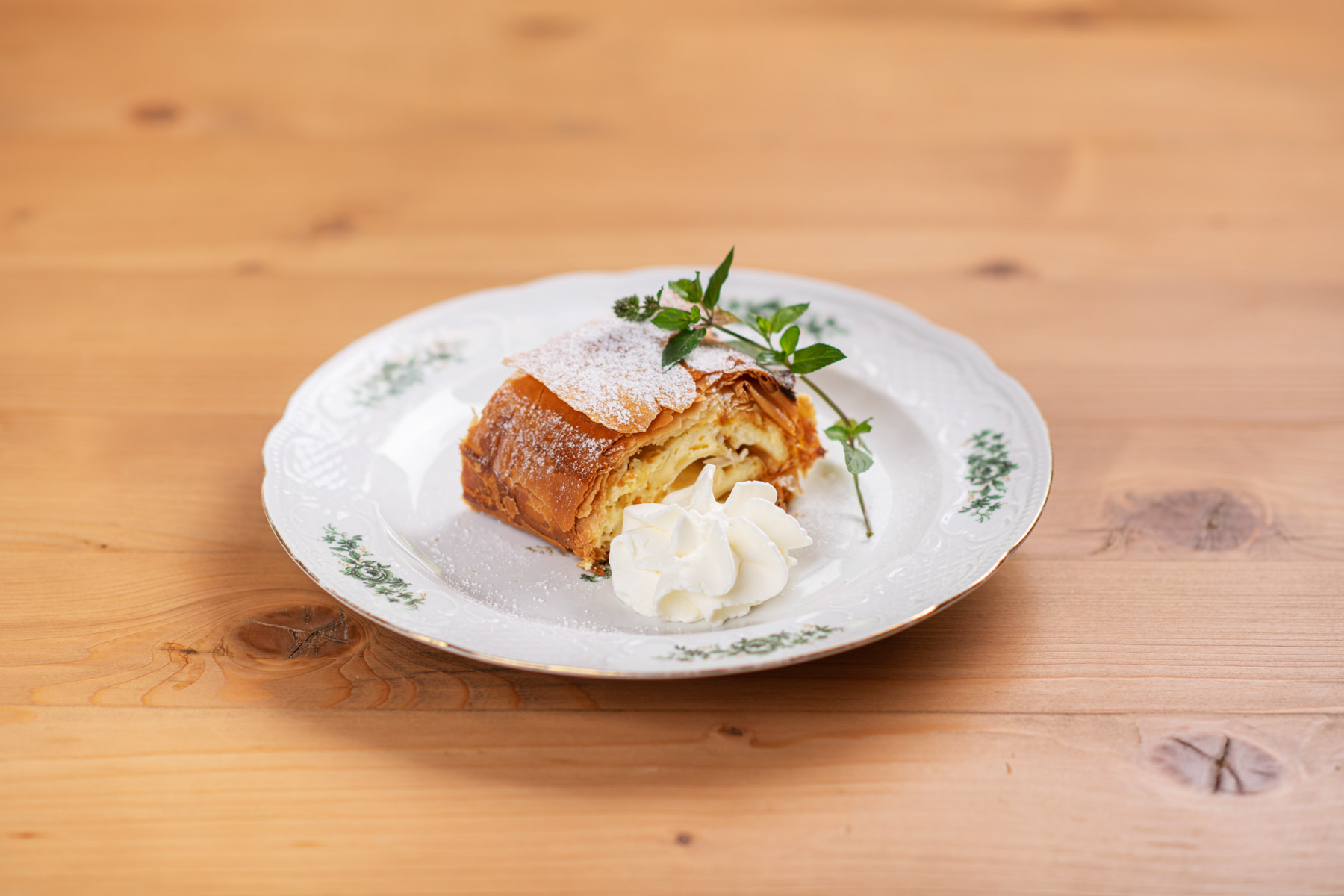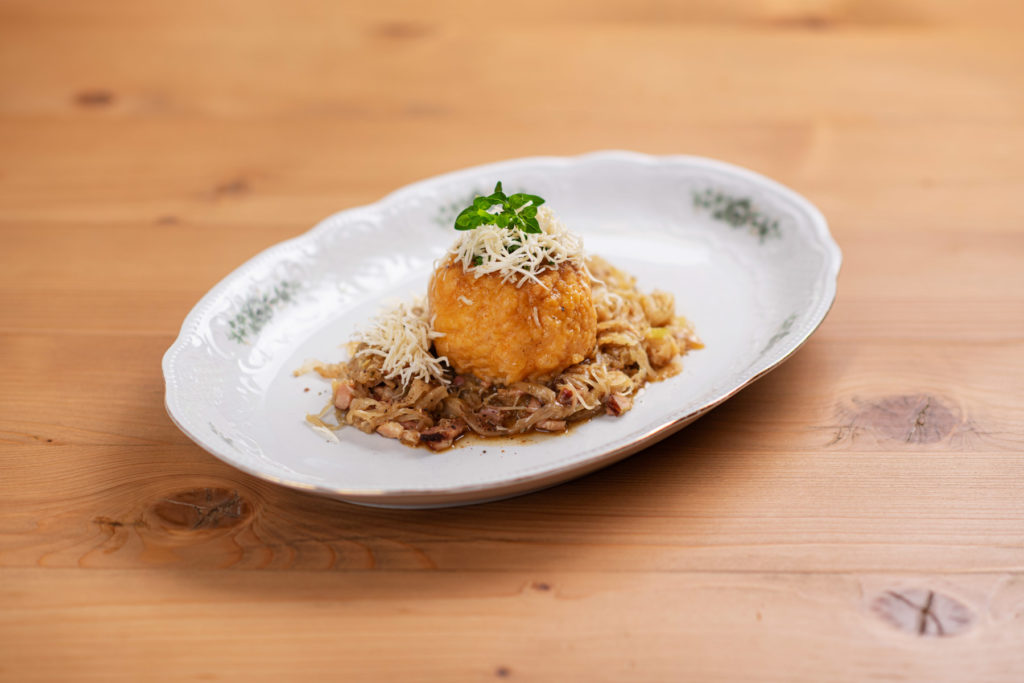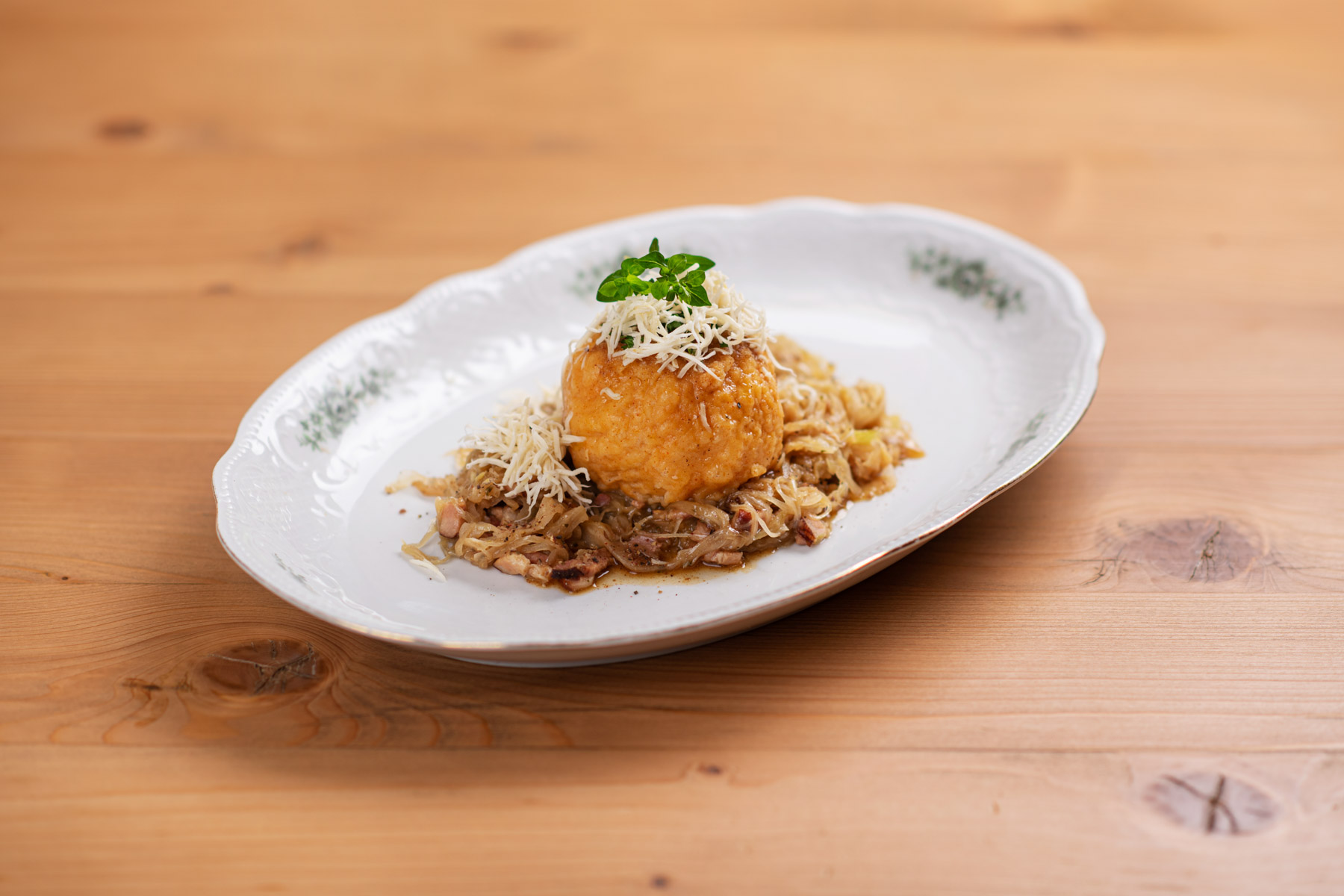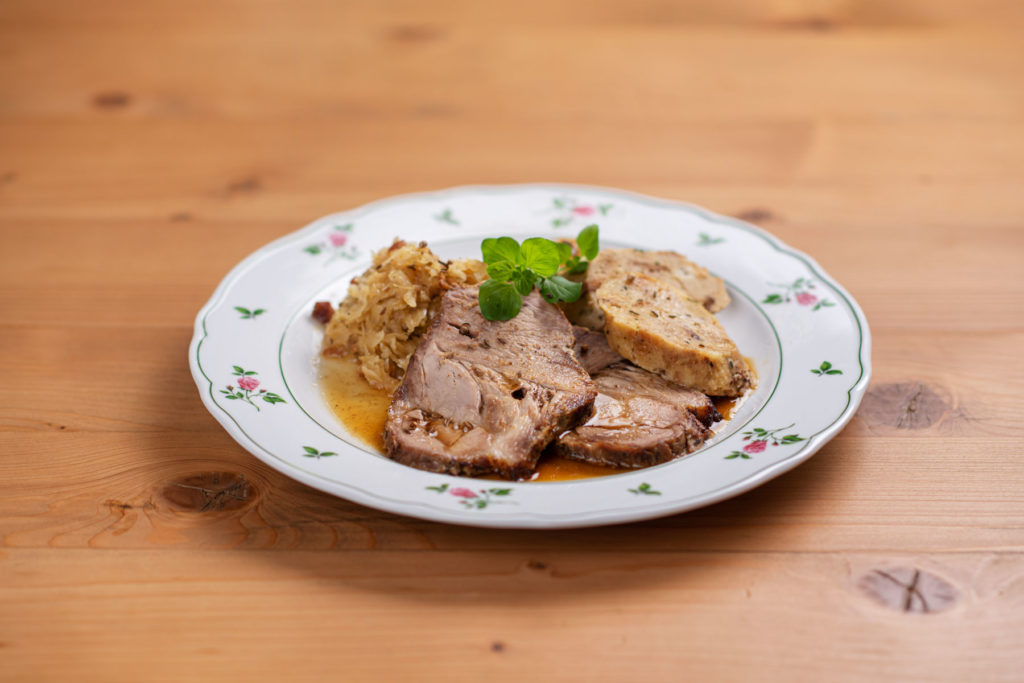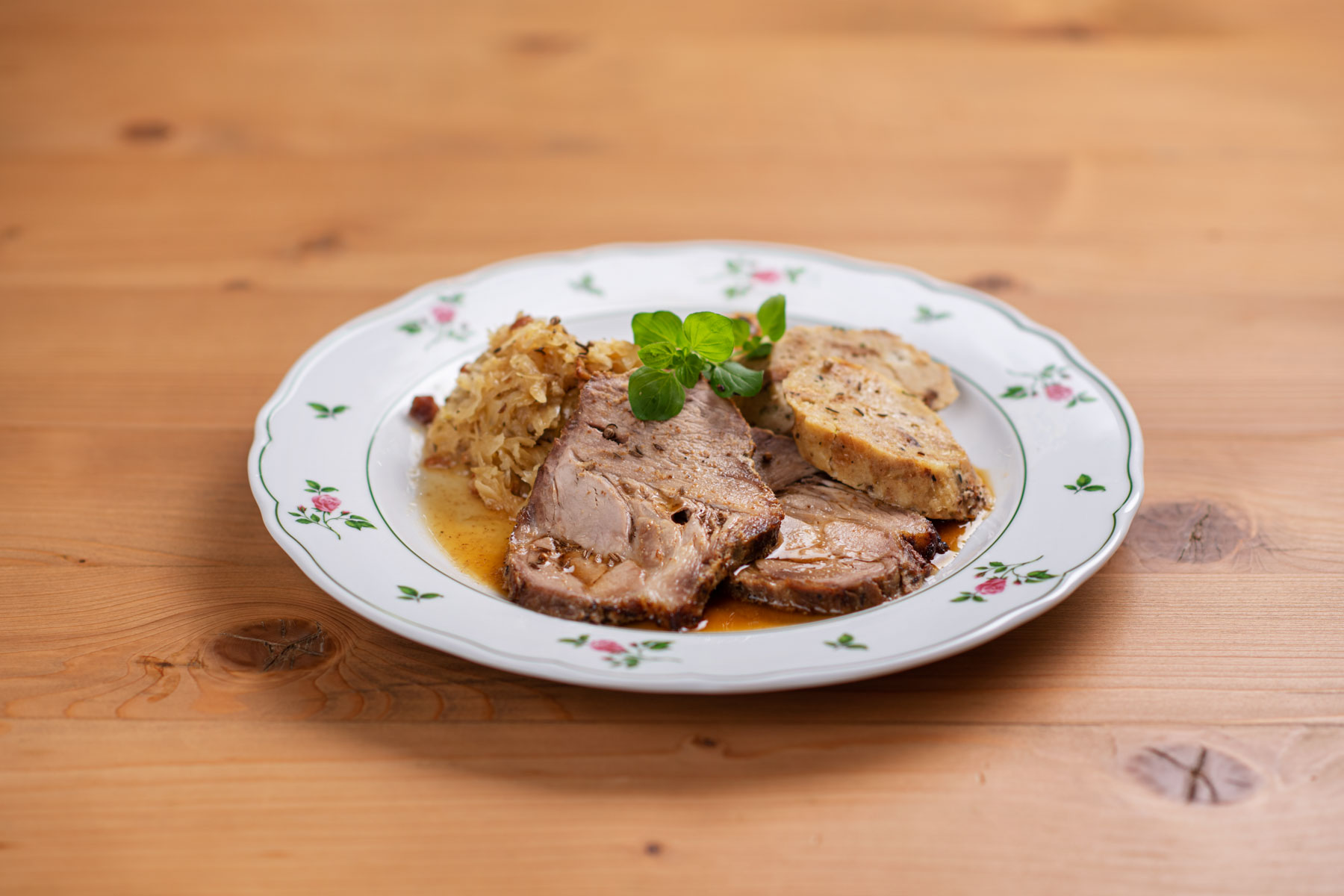 OUR CUISINE
Our products are supplied to us by producers and farmers from the federal states.
We prepare Styrian delicacies with sustainable, seasonal basic ingredients, in keeping with old traditions. We bow to our parents and grandparents by cooking their almost forgotten recipes. For example the Styrian Klachlsuppe or the Styrian pumpkin seed schnitzel or the roast pork from Duroc pork in caraway juice is always available – the "Grazer Häuptlsalat" is of course only available during the season, just like the filled peppers.
OUR WINES
In addition to well-known Austrian wines, you will also find young winemakers on our menu who are increasingly concerned with "organic wine". The juices come from Styrian fruit growers and many fine brandies from our own distillery on the Reinischkogel.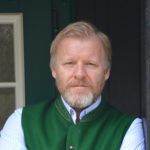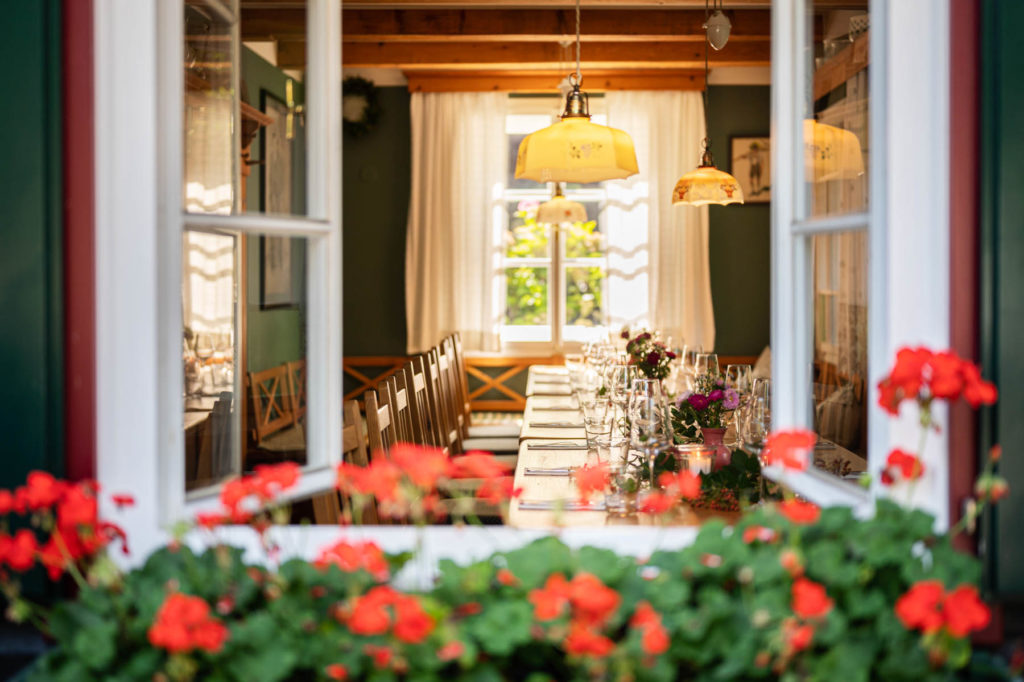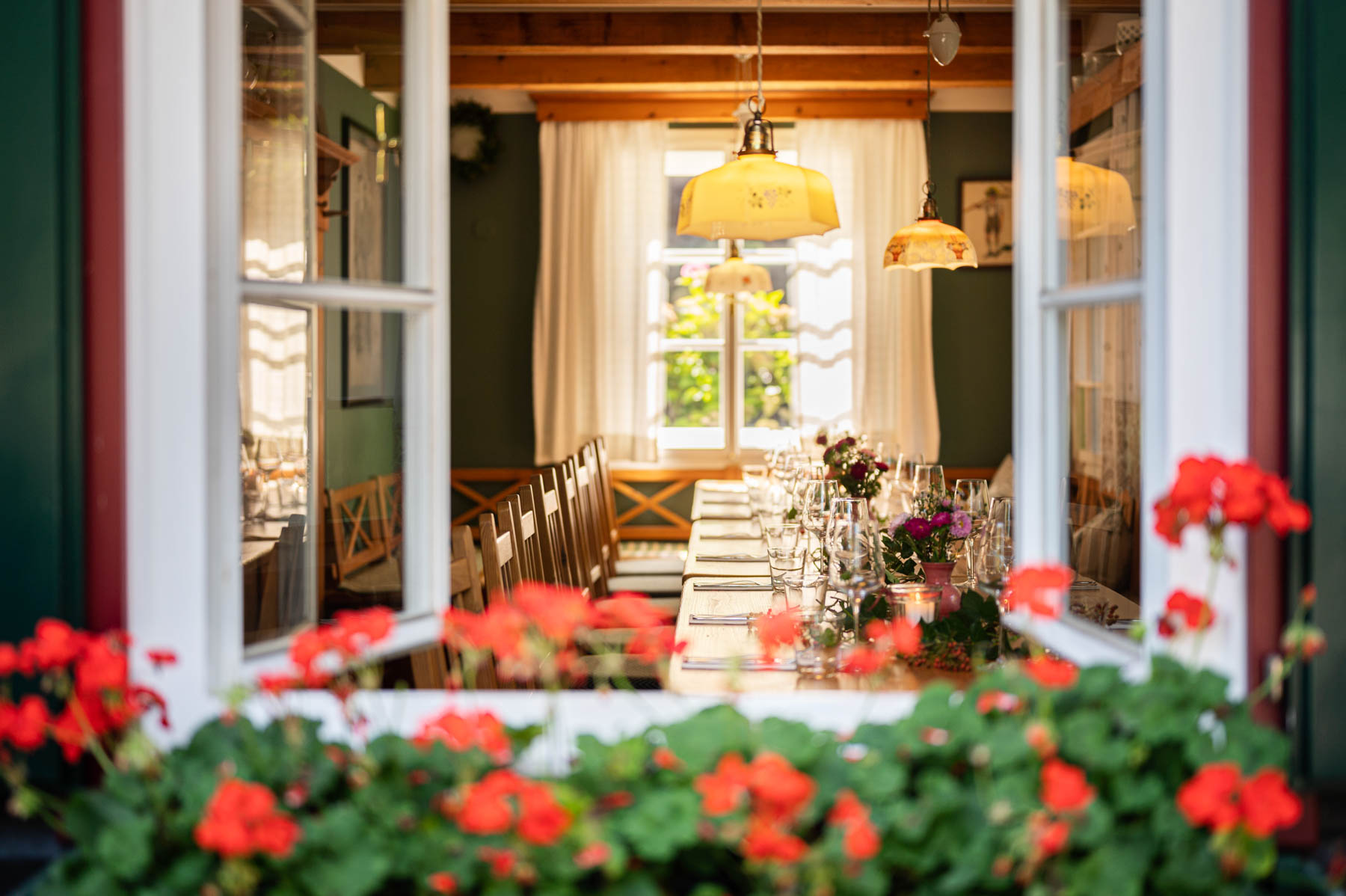 erzherzog johann stube
Stylish parlor for up to 18-20 people.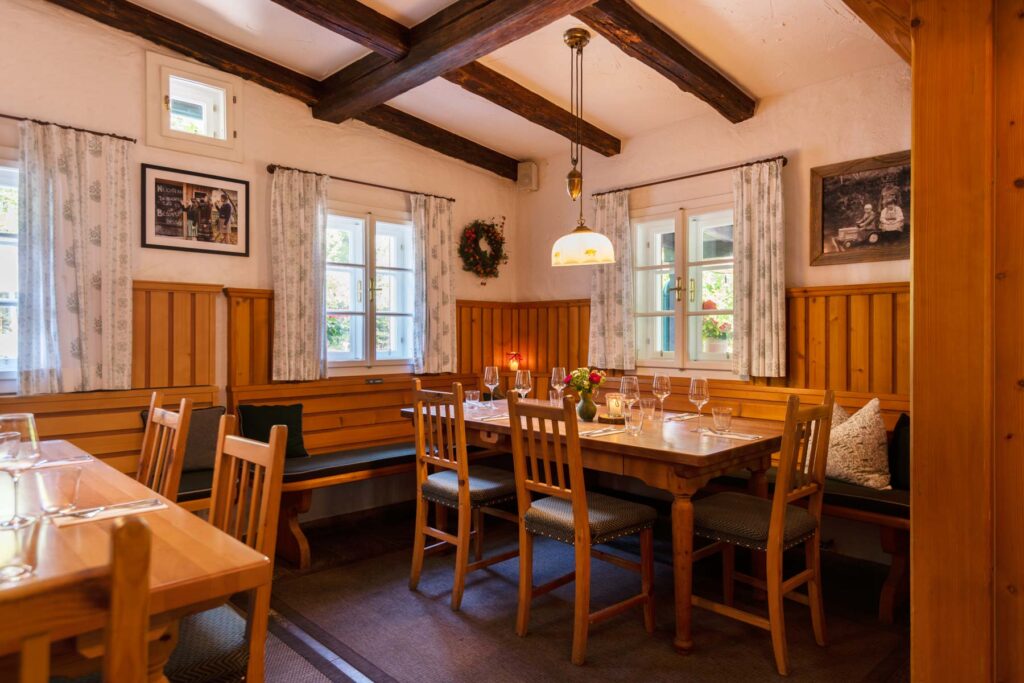 ANNA PLOCHL STUBE
A cosy space for smaller groups of 12-14 people.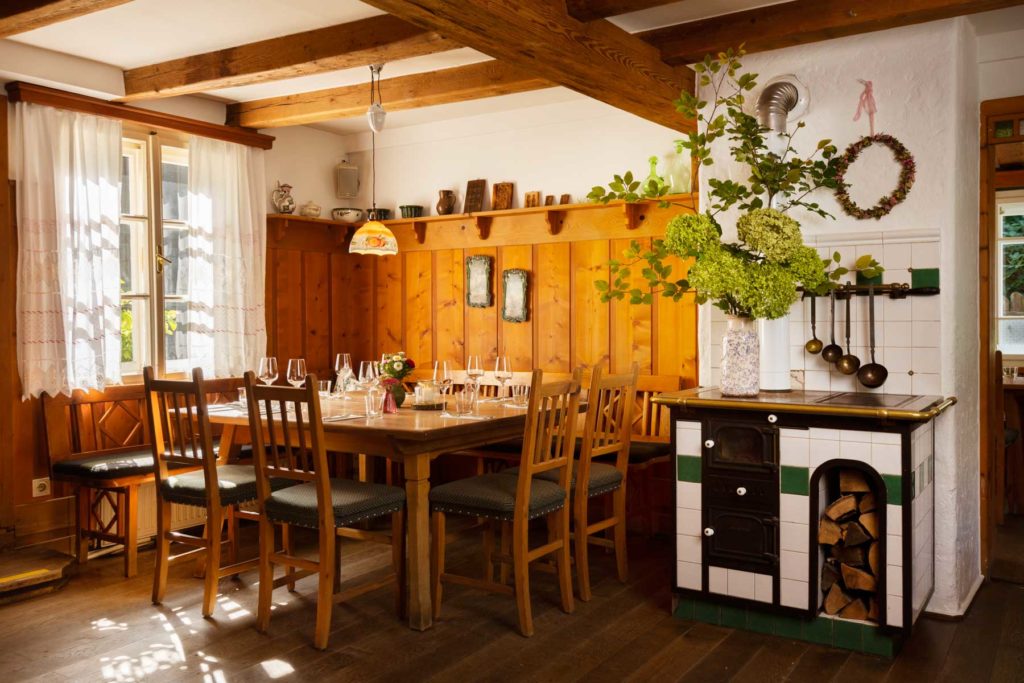 Große Stube
Plenty of space for 55-60 people
to celebrate and have fun.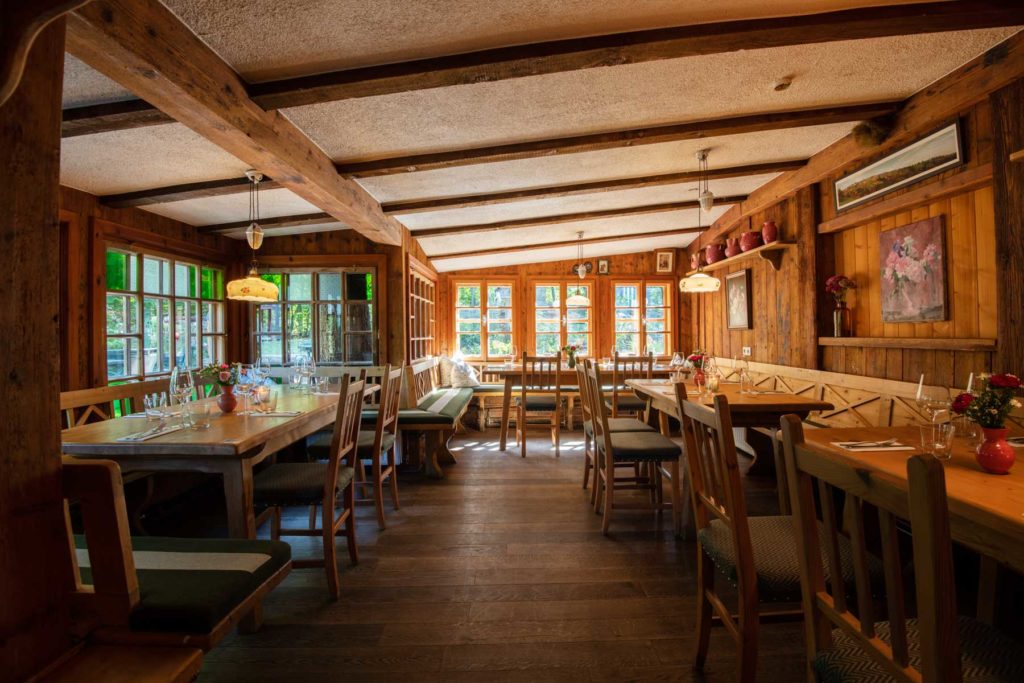 Wintergarten
Up to 30-35 people can enjoy the atmosphere here with wonderful views of the greenery.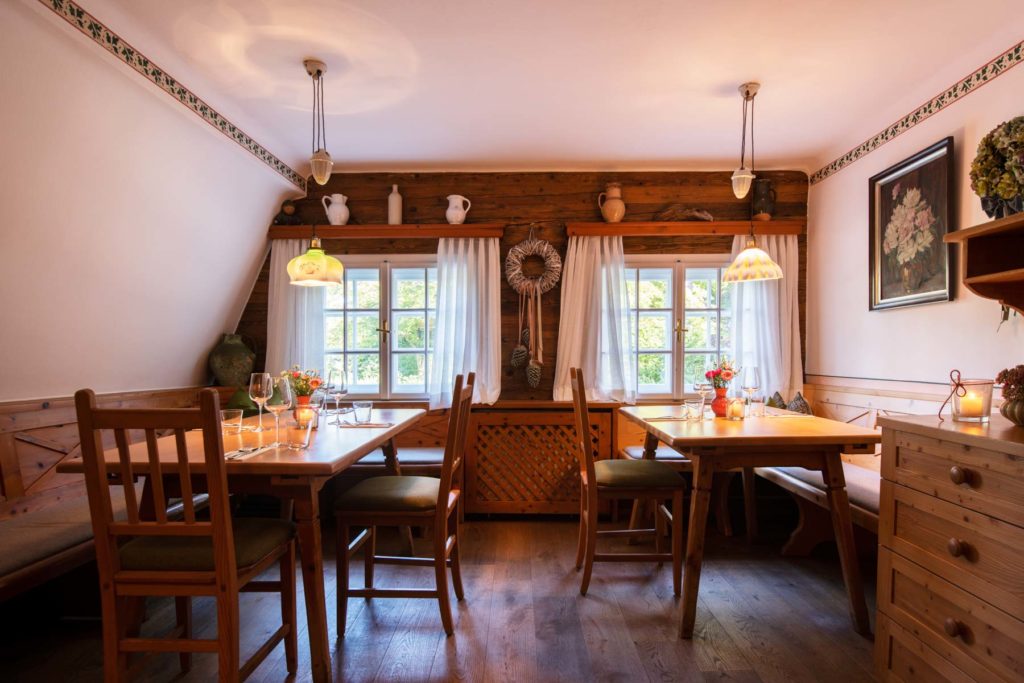 Oberstüberl
For all those who prefer something a little more exclusive. Celebrations with 18-20 people on the 1st floor.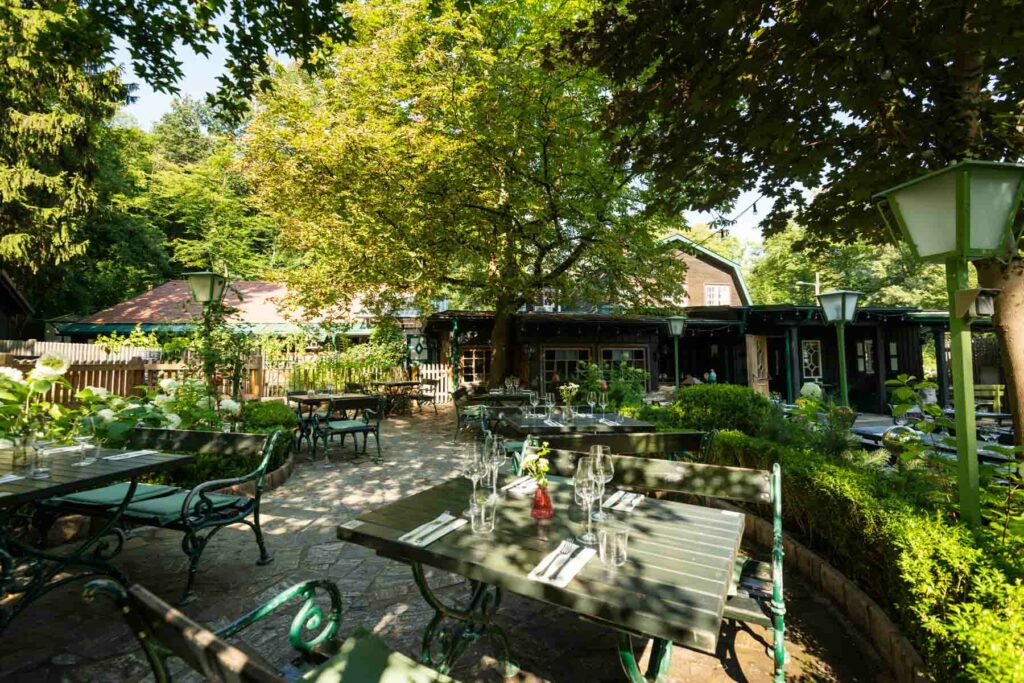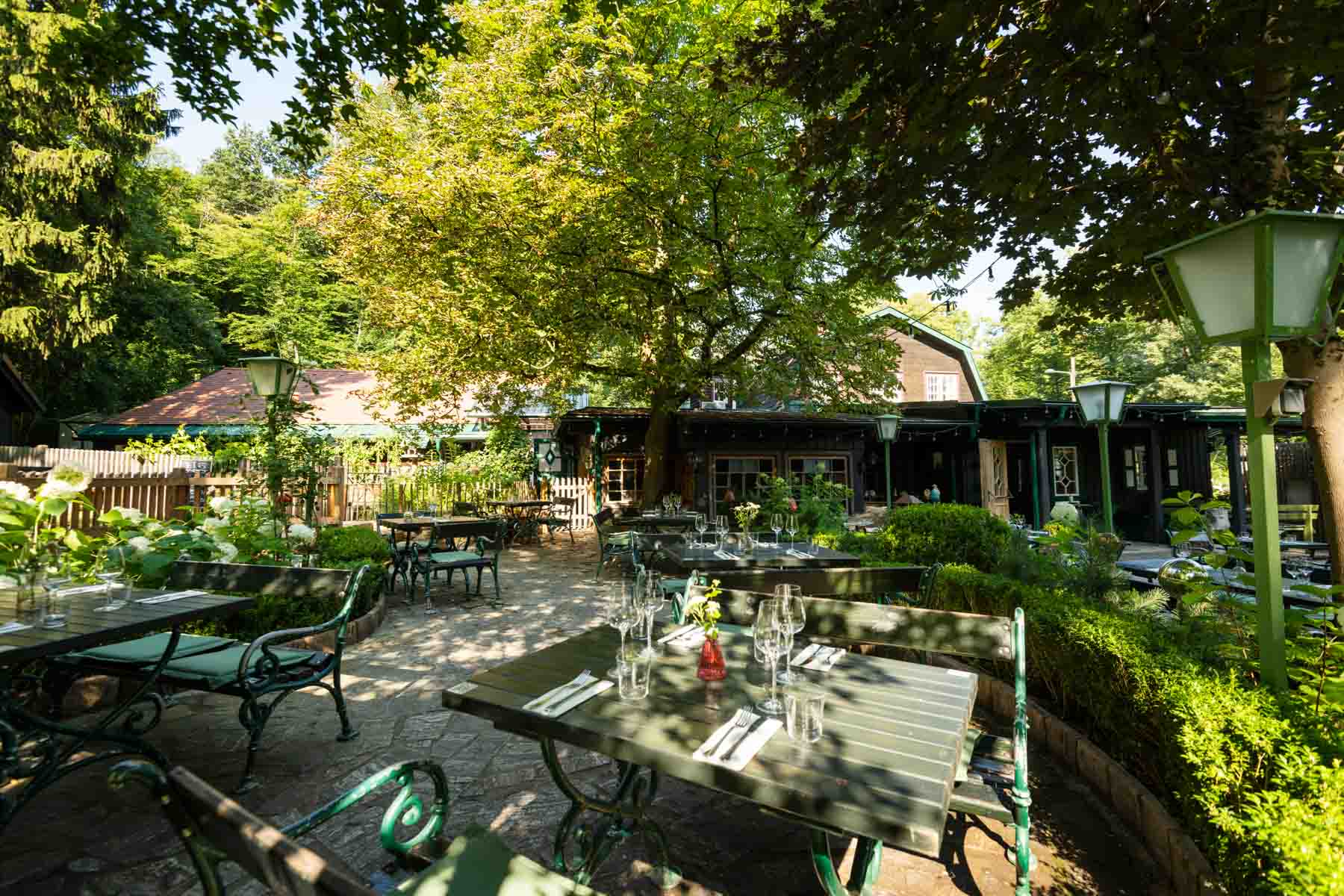 Garden
Our award-winning beer garden also offers space for your celebrations and parties,
for 110-120 Personen.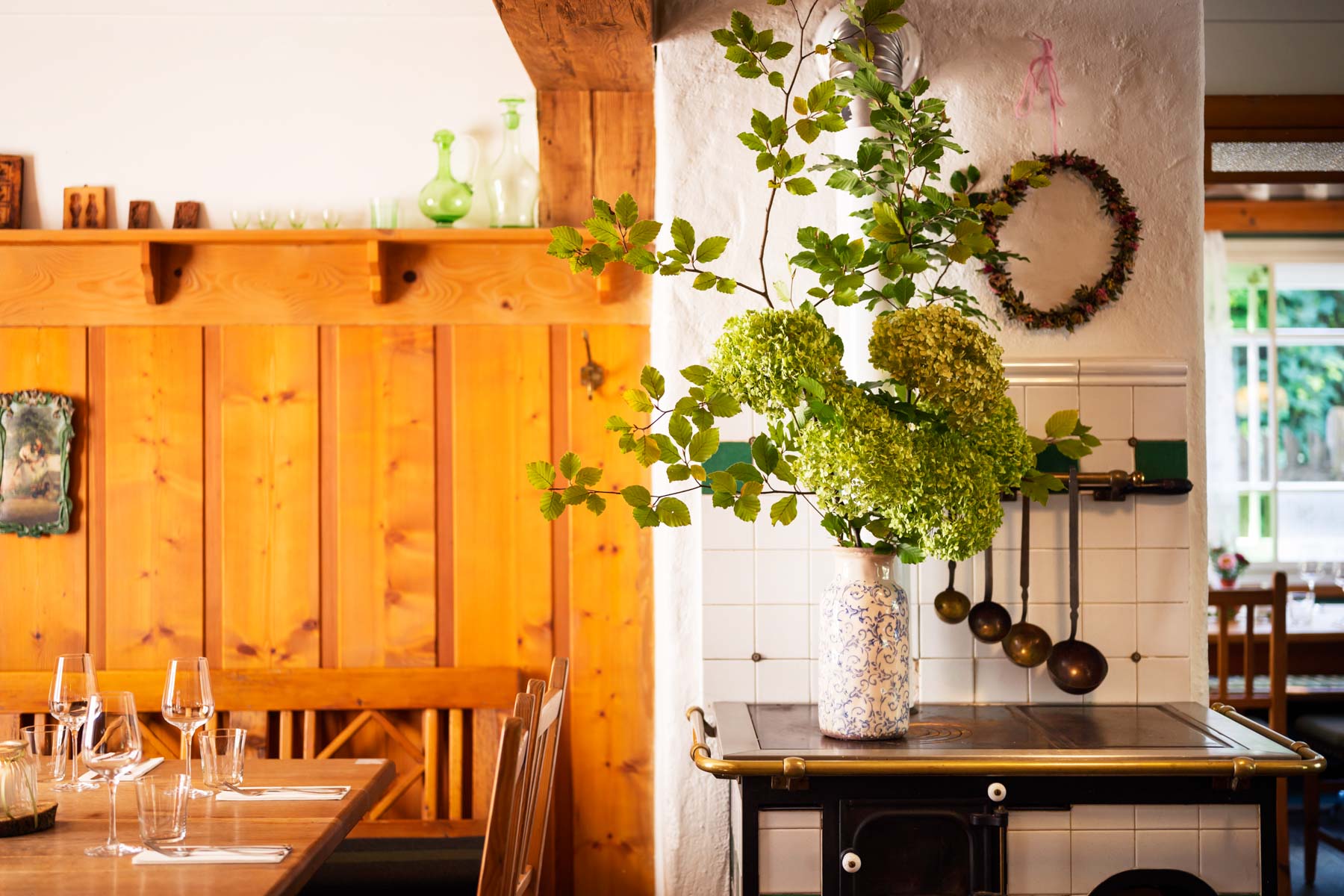 We are really proud of our employees.
Your hosts
We are particularly proud of our long-standing employees, in both the service and kitchen teams.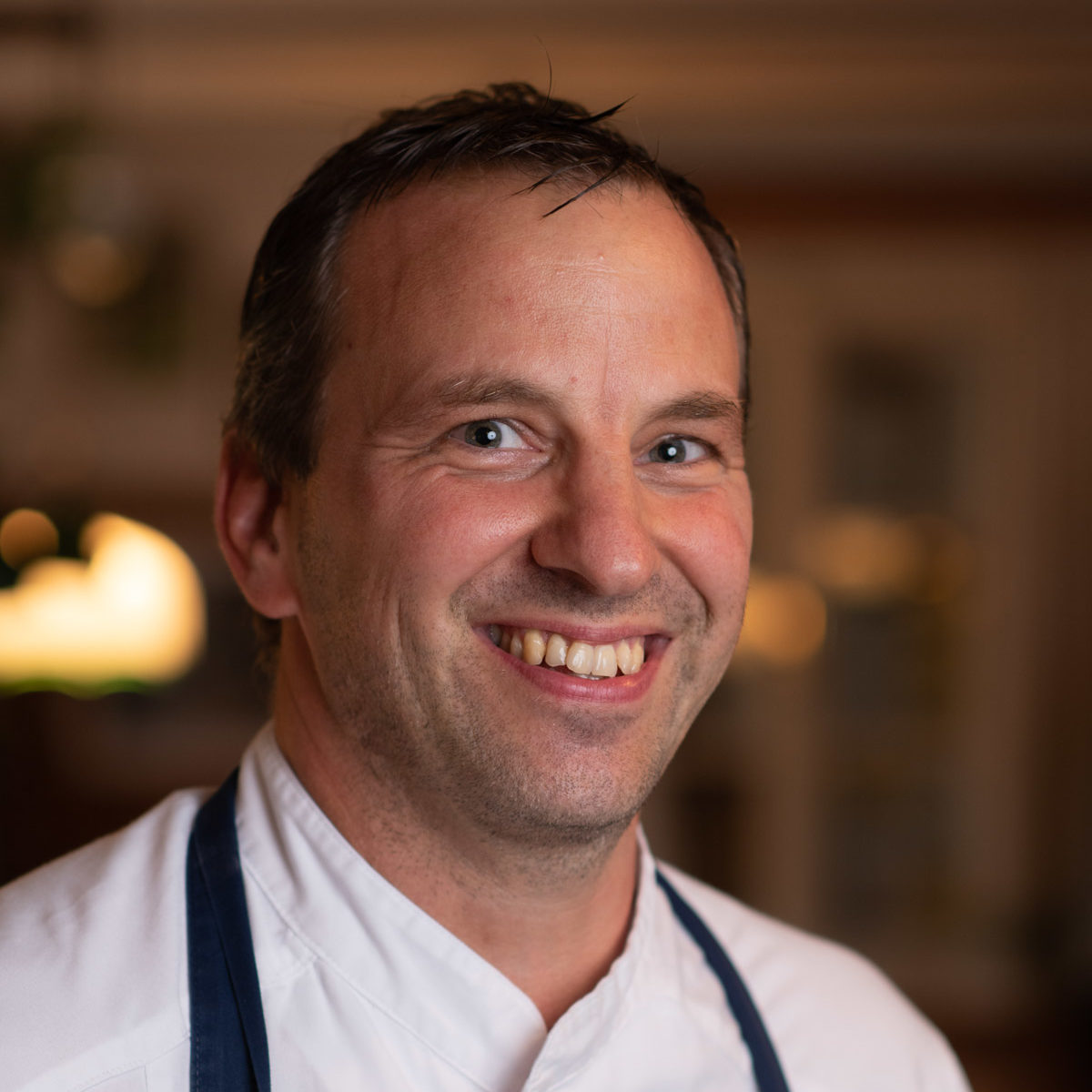 CHRISTIAN
PART OF OUR TEAM
SINCE 1998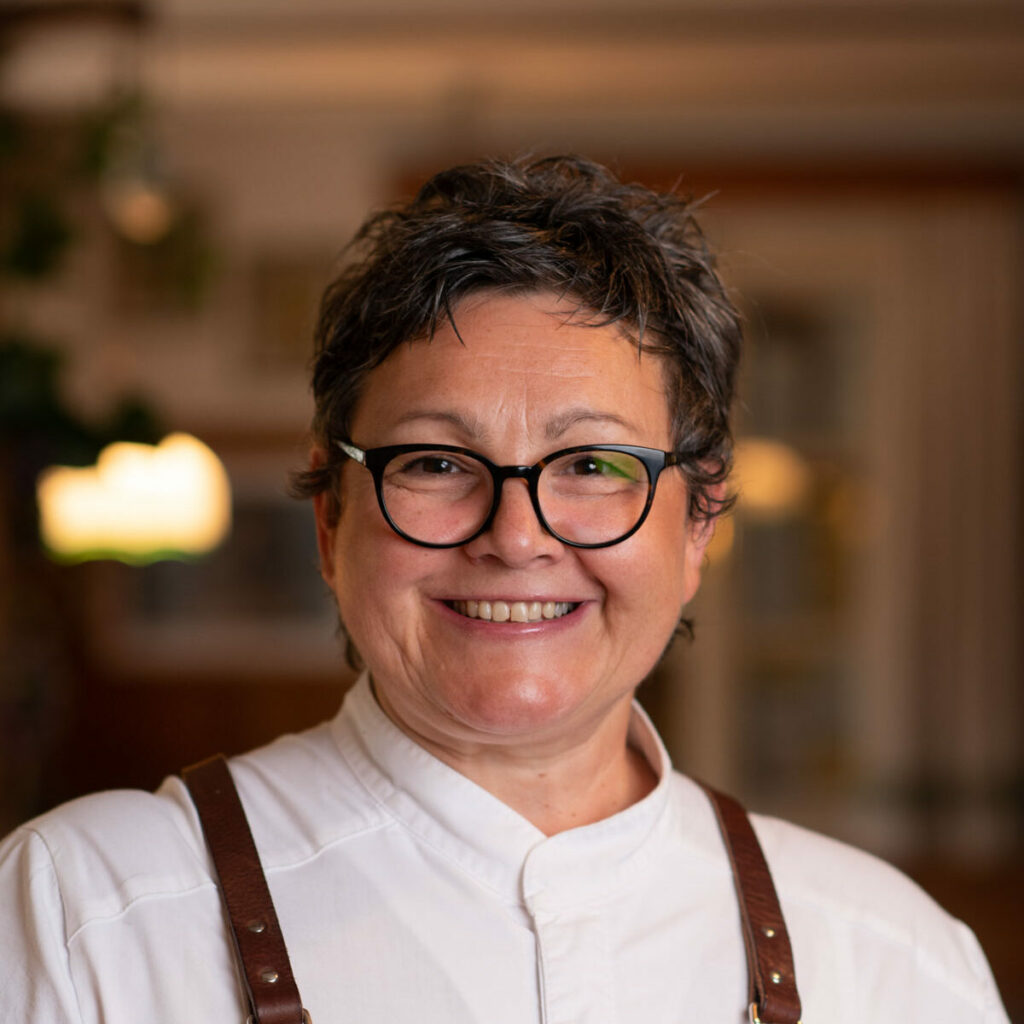 Nina
PART OF OUR TEAM
SINCE 2003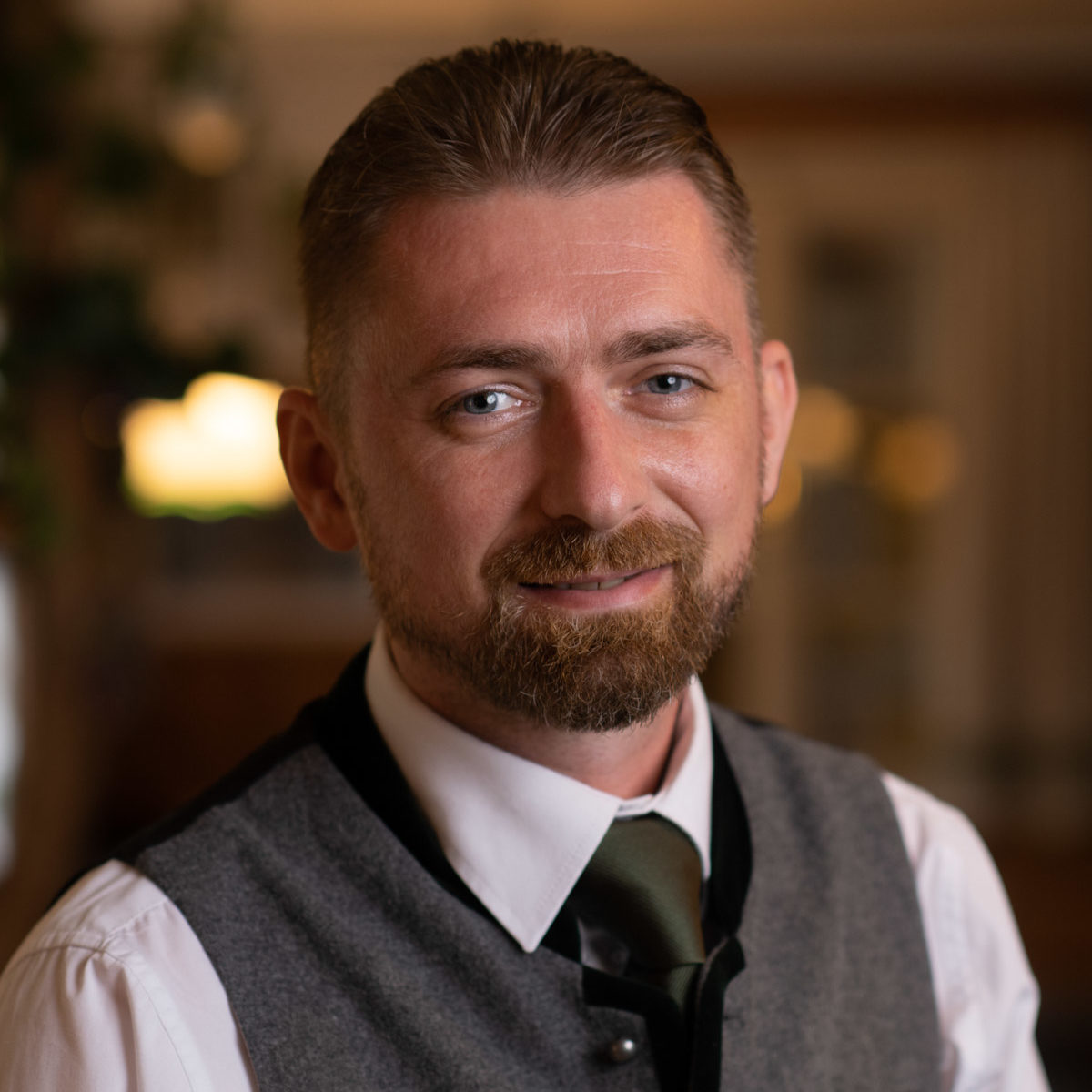 STEFAN
PART OF OUR TEAM
SINCE 2000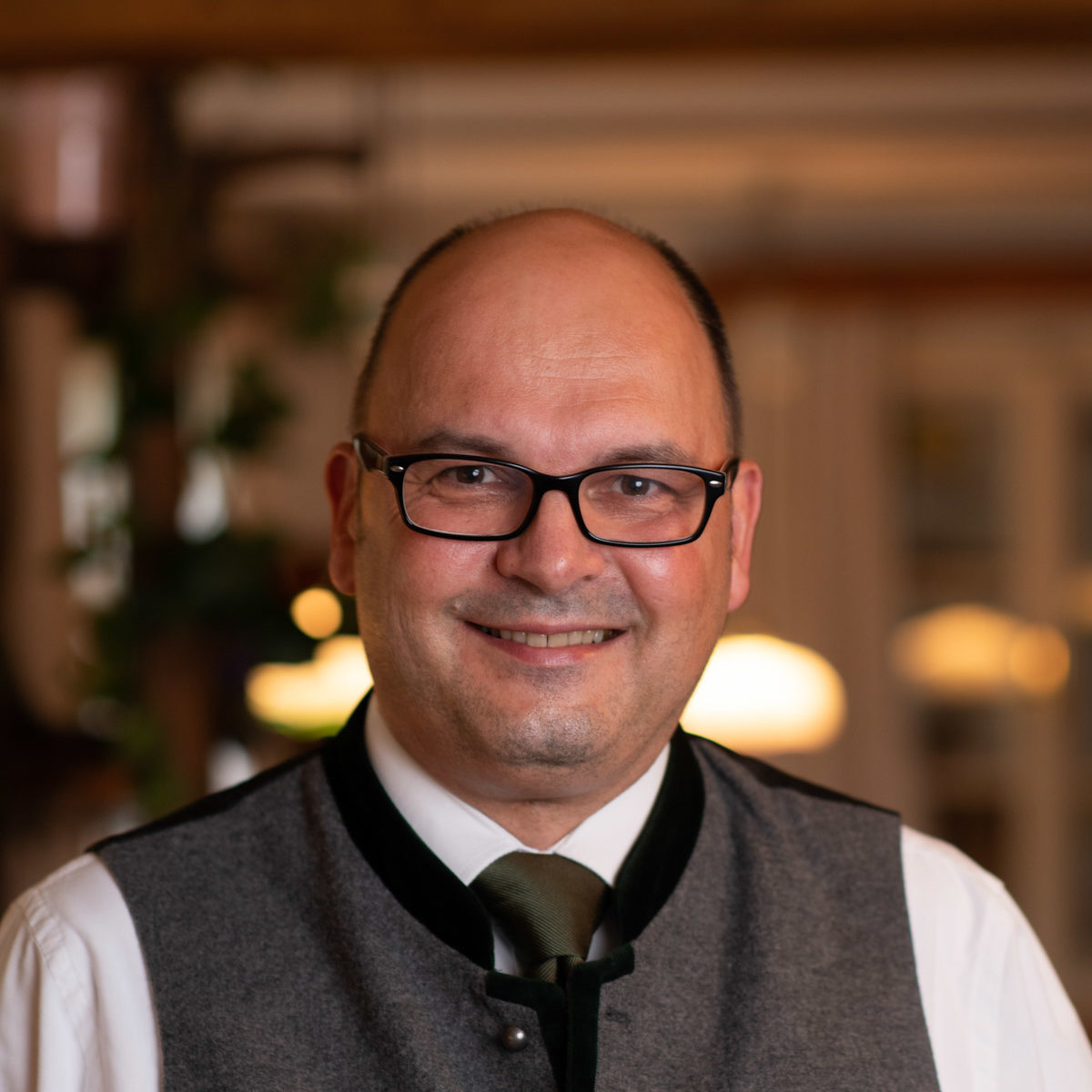 Thomas
PART OF OUR TEAM
SINCE 2002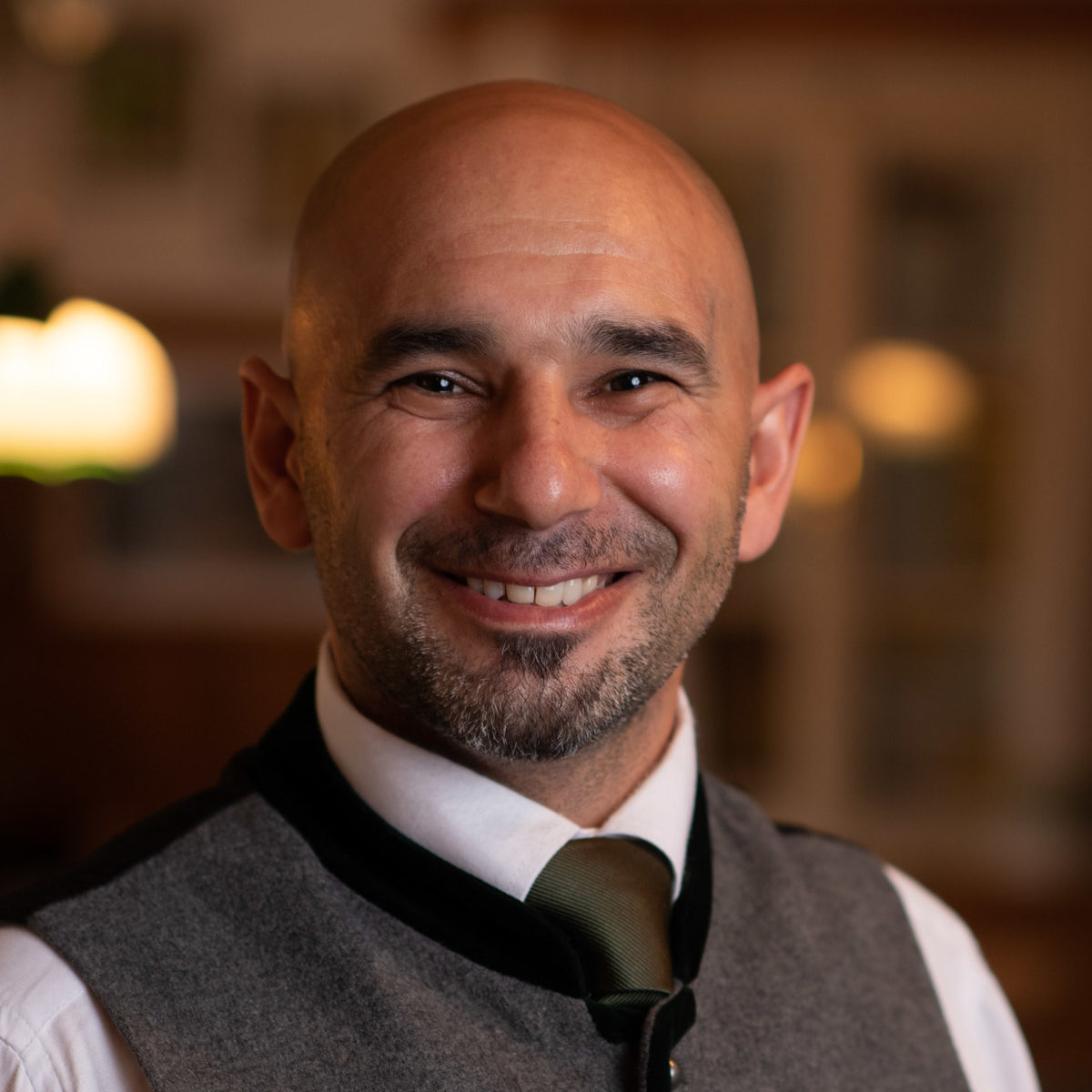 Mike
PART OF OUR TEAM
SINCE 2016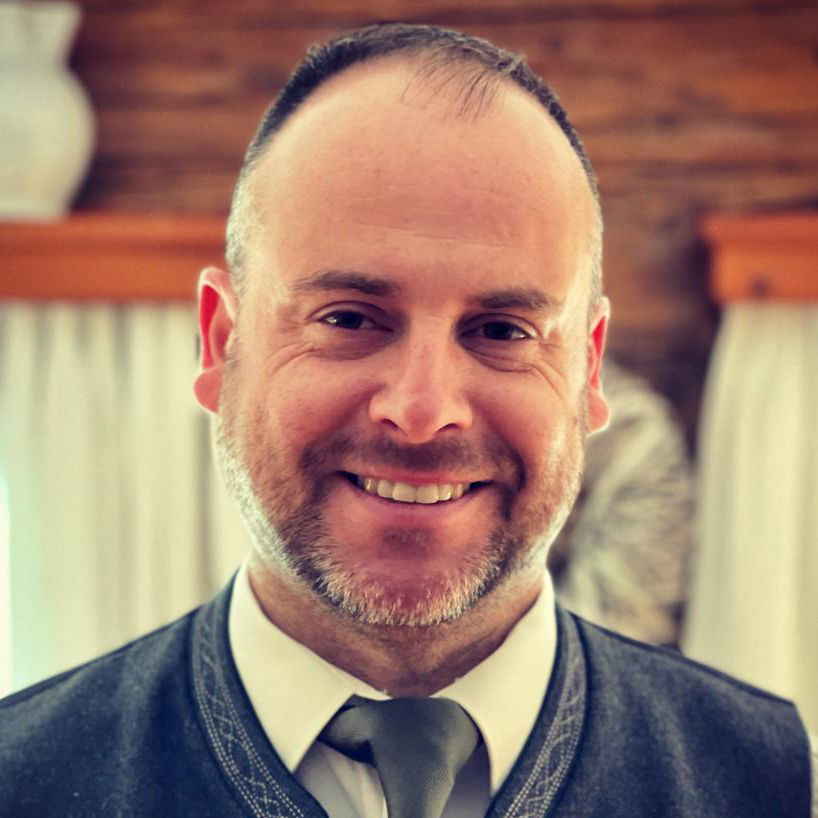 Erik
PART OF OUR TEAM
SINCE 2006
Szabi
PART OF OUR TEAM
SINCE 2015
We look forward to welcoming you to the Steirerstöckl in Vienna!